Clean up and Install
» Clean Up 2
After:The beds were enlarged and edged to keep the mulch in and have a good separation of sod and mulch. Front row of old shrubs removed and replaced with Burford Hollies. The Legustrums in back looked ok, so they just got pruned. Leaves were removed from the beds along with a little trash. A mulch application, potting soil for raised annual beds and flowers installed.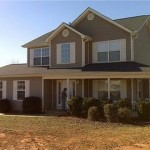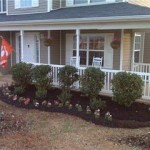 Tuesday, February 3rd, 2015 at 5:20 pm. You can leave a response, or trackback from your own site.
write your sentence her
Leave a Reply
You must be logged in to post a comment.