Clean up and Install
» Clean Up 5
After: The left side of the porch. Leaves, weeds, and trash removed and the Loropetalum pruned. Also a mulch application. Potting soil installed to make raised flower beds and seasonal flowers installed.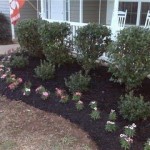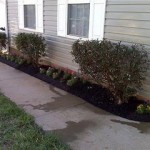 Tuesday, February 3rd, 2015 at 5:22 pm. You can leave a response, or trackback from your own site.
write your sentence her
Leave a Reply
You must be logged in to post a comment.